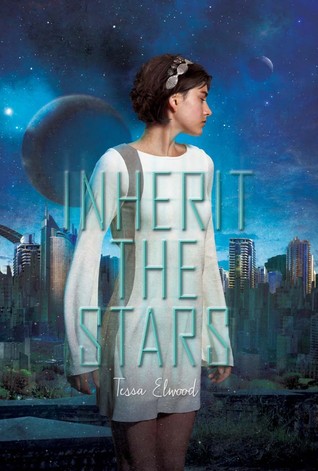 Three royal houses ruling three interplanetary systems are on the brink of collapse, and they must either ally together or tear each other apart in order for their people to survive.
Asa is the youngest daughter of the house of Fane, which has been fighting a devastating food and energy crisis for far too long. She thinks she can save her family's livelihood by posing as her oldest sister in an arranged marriage with Eagle, the heir to the throne of the house of Westlet. The appearance of her mother, a traitor who defected to the house of Galton, adds fuel to the fire, while Asa also tries to save her sister Wren's life . . . possibly from the hands of their own father.
But as Asa and Eagle forge a genuine bond, will secrets from the past and the urgent needs of their people in the present keep them divided?
Author Tessa Elwood's debut series is an epic romance at heart, set against a mine field of political machinations, space adventure, and deep-seeded family loyalties.
Jan Review
This book contained many different elements that i liked, their the sci fi aspect of tech and spaceships along with the political intrigue of a high fantasy novel.  I like that though i felt their was not enough world building for me that the romance was sweet but not over the top. It was nice to not see an insta love connection but a relationship that slowly built over time through the story.   Their were parts that made my heart ache and sad and other times i was very involved in the chaos of it. I am intrigued enough that i probably pick up the next book.