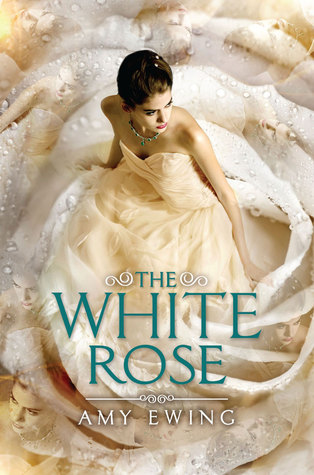 Violet is on the run. After the Duchess of the Lake catches Violet with Ash, the hired companion at the Palace of the Lake, Violet has no choice but to escape the Jewel or face certain death. So along with Ash and her best friend, Raven, Violet runs away from her unbearable life of servitude.
But no one said leaving the Jewel would be easy. As they make their way through the circles of the Lone City, Regimentals track their every move, and the trio barely manages to make it out unscathed and into the safe haven they were promised—a mysterious house in the Farm.
But there's a rebellion brewing, and Violet has found herself in the middle of it. Alongside a new ally, Violet discovers her Auguries are much more powerful than she ever imagined. But is she strong enough to rise up against the Jewel and everything she has ever known?
The White Rose is a raw, captivating sequel to The Jewel that fans won't be able to put down until the final shocking moments.
Jan Review
First off like always i am totally a cover person and will be purchase the hardcover of this book simply cause it stunning and pretty and screams read me i am a good book.  Amy Ewing is a master at giving us a story that your totally not expecting.  This book had some moments i was like she did not just do that, re read yep she totally did just do that.  This one ends on another heart wrenching cliff hanger that has me wanting book three now.
I do have to say if you not read the novella that tells more of raven back story you really should before you dive into white rose i feel it really makes you undestand why the events that happen go down they way they do.   My heart really hurt for raven more after reading the novella.
All in all i love that this one showed us more about how and why this city is so split up and why so many parts of it are dependent on these so called royals.  Great story, a really different kind of story then what i expected.