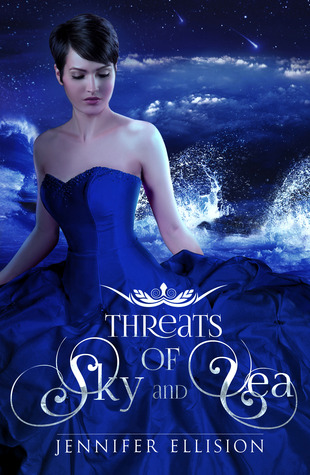 Sixteen year-old Breena Perdit has spent her life as a barmaid, innocent to her father's past and happily free from the Elemental gifts that would condemn her to a life in the Egrian King's army. Until the day that three Elemental soldiers recognize her father as a traitor to the throne and Bree's father is thrown in jail—along with the secrets from his last mission as the King's assassin. Secrets that could help the King win a war. Secrets he refuses to share.
Desperate to escape before the King's capricious whims prove her and her father's downfall, Bree bargains with him: information for their lives. It's a good trade. And she has faith she'll get them both out of the King's grasp with time.
But that was before the discovery that she's the weapon the King's been waiting for in his war.
Now, time is running out. To save her father's life and understand her own, Bree must unravel the knot of her father's past before the King takes his life– and uses her to bring a nation to its knees.
Jan Review
This is another series that i picked up solely based on the blurb and cover. That is one stunning cover.  That being said this did not disappoint for me it has elements of two of my favorites from the past year.  Throne of Glass and Kiss of Deception it in now way is better then those books it just is awesome cause i loved both of those books.
I love the main character she has got a tongue on her and knows how to spit out those fantastic one liners that you just dying to share with everyone and i did via my kindle since i bought the book.   My favorite part and what i love most about this kind of book is that you think you know what is fact and that what you been presented is totally true then the author throws you a curve ball and your like what what wait a minute.  Loved this book and i am jumping into book two.  I am on tour for it so look for my tour post on August 22nd.