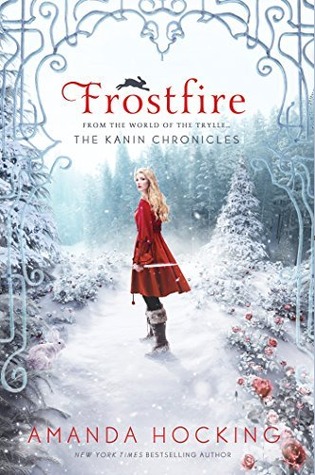 Bryn Aven is an outcast among the Kanin, the most powerful of the troll tribes.
Set apart by her heritage and her past, Bryn is a tracker who's determined to become a respected part of her world. She has just one goal: become a member of the elite King's Guard to protect the royal family. She's not going to let anything stand in her way, not even a forbidden romance with her boss Ridley Dresden.
But all her plans for the future are put on hold when Konstantin– a fallen hero she once loved – begins kidnapping changelings. Bryn is sent in to help stop him, but will she lose her heart in the process?
Jan Review
First of all i have to say that i picked this book up and the rest of the series cause the cover are just so stunning.  I almost wish they go back and redo the covers for the tyrlle series so they be just as pretty on my book shelf.
Now this is a spin off to the Tyrlle series and i have to say that while you probably be okay if you just dived in with this series you feel more rooted if you read the other series first.  I like that we get another glimpse into the workings of the tyrlle world.  The Kanin kingdome is very different from what we seen of this world and you really get a sense of why the different tribes do not interact with each other.
As always you are left with unanswered questions that drag you into the next book which i hope to pick up and read here shortly it waiting on my shelf saying you got to read more.  A great start to a spin off that is sure to leave me wanting another spin off to this spin off.