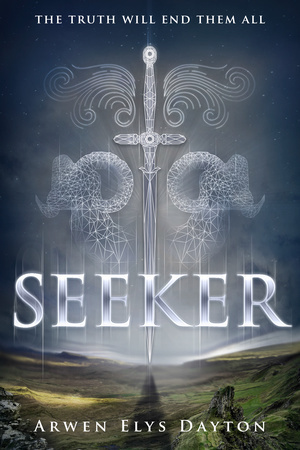 Quin Kincaid has been put through years of brutal training for what she thinks is the noble purpose of becoming a revered 'Seeker'.
Only when it's too late does she discover she will be using her new-found knowledge and training to become an assassin. Quin's new role will take her around the globe, from a remote estate in Scotland to a bustling, futuristic Hong Kong where the past she thought she had escaped will finally catch up with her.
Jan Review:
This book i feel had a lot of potential to be a great book it totally leaves you baffled as to what a seeker really is, but i have a feeling it not a good thing.  I had to pick it up and put it down quite a few times parts of it where very interesting while others frustrated me as you did not a get a very big picture of what that author was trying to tell you.  I gave it 3 stars as i did finish it and it intrigued me enough that i am hoping with the next book we be given more details and that the author is just not solid it where they were going with the story.  I say give it a try as i had very vast opinions from my friends on what they though was going on in the story and maybe that was the author intention all along.