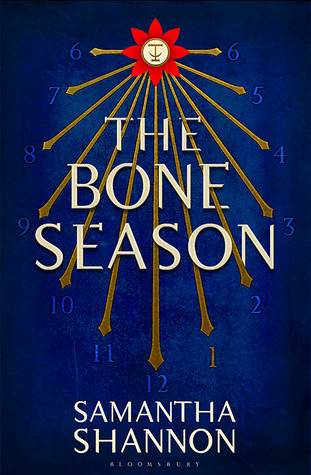 .
It is the year 2059. Several major world cities are under the control of a security force called Scion. Paige Mahoney works in the criminal underworld of Scion London, part of a secret cell known as the Seven Seals. The work she does is unusual: scouting for information by breaking into others' minds. Paige is a dreamwalker, a rare kind of clairvoyant, and in this world, the voyants commit treason simply by breathing.
But when Paige is captured and arrested, she encounters a power more sinister even than Scion. The voyant prison is a separate city—Oxford, erased from the map two centuries ago and now controlled by a powerful, otherworldly race. These creatures, the Rephaim, value the voyants highly—as soldiers in their army.
Paige is assigned to a Rephaite keeper, Warden, who will be in charge of her care and training. He is her master. Her natural enemy. But if she wants to regain her freedom, Paige will have to learn something of his mind and his own mysterious motives.
The Bone Season introduces a compelling heroine—a young woman learning to harness her powers in a world where everything has been taken from her. It also introduces an extraordinary young writer, with huge ambition and a teeming imagination. Samantha Shannon has created a bold new reality in this riveting debut.
Jan Review
The amount of imagination and detail that has gone into the world building is stunning. This is a book that I think will require patience from the reader, because it takes a while to grasp some of the ideas, and just when you think you've grasped them something new is thrown in. However, when everything does eventually fall into place the complexity of it all will just blow you away. It has elements of The Throne of glass that will draw young adult readers in but since you have lots of new concepts to grasp it does take a bit to dive into the story.  It took me about a week to finish the book but it was well worth the read and then to top it all off i get to the end and realize book two is due out in just a few days.  Loved this book so glad i took a chance on reading it.