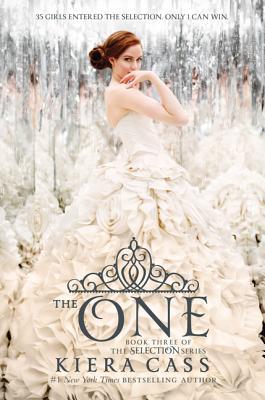 Title: The One
Author: Kiera Cass
Series: The Selection
Publisher: HarperTeen
Released: Published May 6th 2014
Book Blurb: The time has come for one winner to be crowned.
When she was chosen to compete in the Selection, America never dreamed she would find herself anywhere close to the crown—or to Prince Maxon's heart. But as the end of the competition approaches, and the threats outside the palace walls grow more vicious, America realizes just how much she stands to lose—and how hard she'll have to fight for the future she wants
Jan Review:
5 star
Listen to Audiobook via overdrive from the library.
I really enjoyed this story it became so much more about the people trying to survive then about who Maxian will choose at the end of the Selection.  You will cry, you will cheer and then you find out their more to the story yes people this is not the last book more is to come.