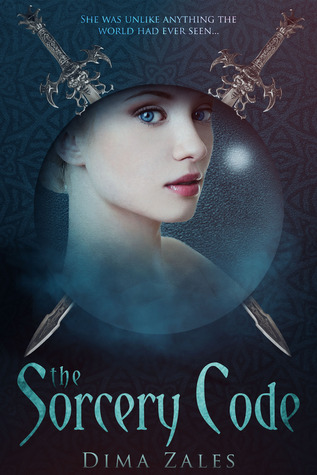 Title: The Sorcery Code
Author: Dima Zales
Series: The Sorcery Code
Publisher: Mozaika Publications
Released:  December 16th 2013
Book Summary:
From the internationally bestselling authors who brought you the Krinar Chronicles comes a captivating tale of intrigue, love, and danger in a world where sorcery is entwined with science . . .
Once a respected member of the Sorcerer Council and now an outcast, Blaise has spent the last year of his life working on a special magical object. The goal is to allow anyone to do magic, not just the sorcerer elite. The outcome of his quest is unlike anything he could've ever imagined – because, instead of an object, he creates Her.
She is Gala, and she is anything but inanimate. Born in the Spell Realm, she is beautiful and highly intelligent – and nobody knows what she's capable of. She will do anything to experience the world . . . even leave the man she is beginning to fall for.
Augusta, a powerful sorceress and Blaise's former fiancée, sees Blaise's deed as the ultimate hubris and Gala as an abomination that must be destroyed. In her quest to save the human race, Augusta will forge new alliances, becoming tangled in a web of intrigue that stretches further than any of them suspect. She may even have to turn to her new lover Barson, a ruthless warrior who might have an agenda of his own . .
Jan Review:
3 stars
Listen on Audible
This was an enjoyable story, the voice that did the audio book was enjoyable to listen to.  The world building was done well, shaping a good view of the world and even providing the reader with some history and background necessary to understand the current day world.
The story was really interesting and moved at a nice pace, there are multiple point of views and this made it easier to understand why the characters where acting like they did. I always enjoy multiple point of views in a book and I think it's done really well in this book, there aren't much overlapping scenes and it was obvious who's point of view it was. I liked the pace of the story, it was very consitent moving at the same pace the whole time. The story did was a bit predictable and I figured some things out before the characters did, but overall I did enjoy it. I read this book fairly quickly and when I was reading I wanted to keep reading to know what happened next, but then again when I did put it down I didn't really think about the story or had to urge to pick it up again.